We help distribute vaccines
faster and more equitably.
Vaccine Reach Provides a Risk Factor Prioritization System and Registration Portal
Vaccine Reach has launched the first public facing vaccination registration system that integrates individualized social determinants of health to assist health officials to instantly evaluate relevant risk factors to enable proper vaccine prioritization strategies within large populations and within state protocols and guidelines.
Vaccine Reach leverages the powerful social determinants of health and risk factor data from Bayesiant, the leader in population health insights, to help health officials achieve equitable vaccine distribution within their communities.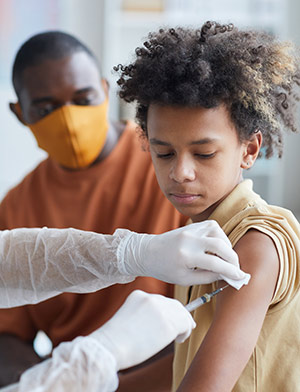 We know that certain individuals and communities, especially those of color and adverse socio-economic circumstances, are disproportionately impacted by COVID-19. Our primary goal is to empower public health officials to get the vaccine to those that need it the most, as soon as possible.
Vaccine Reach's public facing portal allows a single doorway for all citizens to register and get in an online queue for their vaccine while creating a simple vehicle for future communications and appointments. This takes significant pressure off health officials, reduces a variety of costs (and stress) and enables an orderly methodology for vaccination.
The Vaccine Reach system is designed to instill confidence in citizens by providing each person who registers on the portal with a certificate of registration that includes a unique confirmation code they can reference. Most people just want to know they are on a list, will be contacted when it is their turn and have not been forgotten.
For vaccine providers, we provide a private portal for staff to manage and prioritize these registrations so they may coordinate mass vaccination invitations and vaccination events in an orderly and efficient manner.
---
We are all in this together. Please contact us for more information.